We wanted to take the time to remember the show - "Martial Law." This CBS show was seen on Saturday nights, in syndication at the present time, and accomplished many noteworthy achievements. Even though it wasn't the best acted, well-written and/or had the optimum production values - it did achieved a great deal that should be appreciated and remembered.


DID YOU KNOW THAT IN 1999:
FACT #1: RENEWED FOR A 2ND SEASON
First Asian / Asian Pacific American show to be renewed for a SECOND SEASON! There have been other shows by Pat Morita (Mr. O'Hara, Russell Wong (Vanishing Son) and Margaret Cho (All American Girl) - but they didn't make it past the first season on network t.v.!
FACT #2: CHINESE LEAD CHARACTER
Sammo Hung
is the first Chinese/Chinese American lead character in a network television show.Russell Wong was the lead character in "Vanishing Son," but that was a syndicated show that didn't reach the network television level. (note from the editor: it should have)
FACT #3: FEMALE FEATURED CHARACTERS
Kelly Hu was one of the few featured Asian Pacific American females on television. In the 2000-2001 season, only Ming-Na in a supporting role on ER can be found in a prominent character.
FACT #4: HIGH TV RATINGS
is, and was, the show that attained the highest ratings (avg. 15) for a show that featured an Asian / Asian Pacific American cast and lead character(s).
FACT #5: Rated the 2nd Best New Cop Show on TV!
The Mining Company rated "Martial Law" as the 2nd Best New Cop Show on Television (behind "Brimstone")
SAMMO HUNG:
Visit Sammo's
Official Website
that provides background information on films that
he
has either produced, directed and/or acted in. The site provides an extensive
filmography
on Sammo, gross income from his various films, a biography, related links, the latest news (sort of up to date!?!), additional pictures and some other interesting tidbits that teases the spirit.
Find out about this hard-working actor who had appeared in MANY MANY films in the Chinese market, worked with Bruce Lee on various projects, directed a number of Hong Kong films, produced other successful films catering to the Chinese martial artsmarkets, while parlaying his success to "Martial Law" - the high-rated television show in the very competitive American marketplace. His past working relationships with people such as Jackie Chan and Stanley Tong provided him the groundwork and opportunities in the US. In light of Jackie and Stanley's hard-earned success in the US market in films such as Rush Hour, Rumble in the Bronx, Jet Li's Romeo Must Die and Jackie's Shanghai Noon have shown that shows like "Martial Law can be a great success!"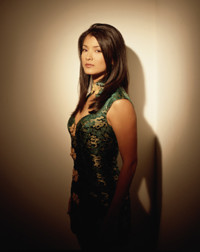 KELLY HU:

Check out some

articles

commenting on her fast rise to stardom, or about her

soap opera

experiences. For specific information on

her Chinese, Hawaiian, and English ancestry background

, find out about her past

here

. Discover how

her career was started

when she won a contest from her native state of Hawaii that gave her $75,000, that she used her earnings to live in California, how she eventually started working in a popular soap opera, to the Don Johnson's show "Nash Bridges" and ending up as one of the stars of Martial Law.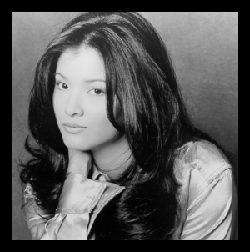 HER ACTING CAREER: Her first acting role was in the television series Growing Pains. Her television credits include Nash Bridges, guest-starring roles in Tour of Duty, Melrose Place, Murder One, Martial Law and nearly 20 other series. Her theatrical motion picture credits include The Doors, Surf Ninjas, Harley Davidson and the Marlboro Man and No Way Back. See below for additional info.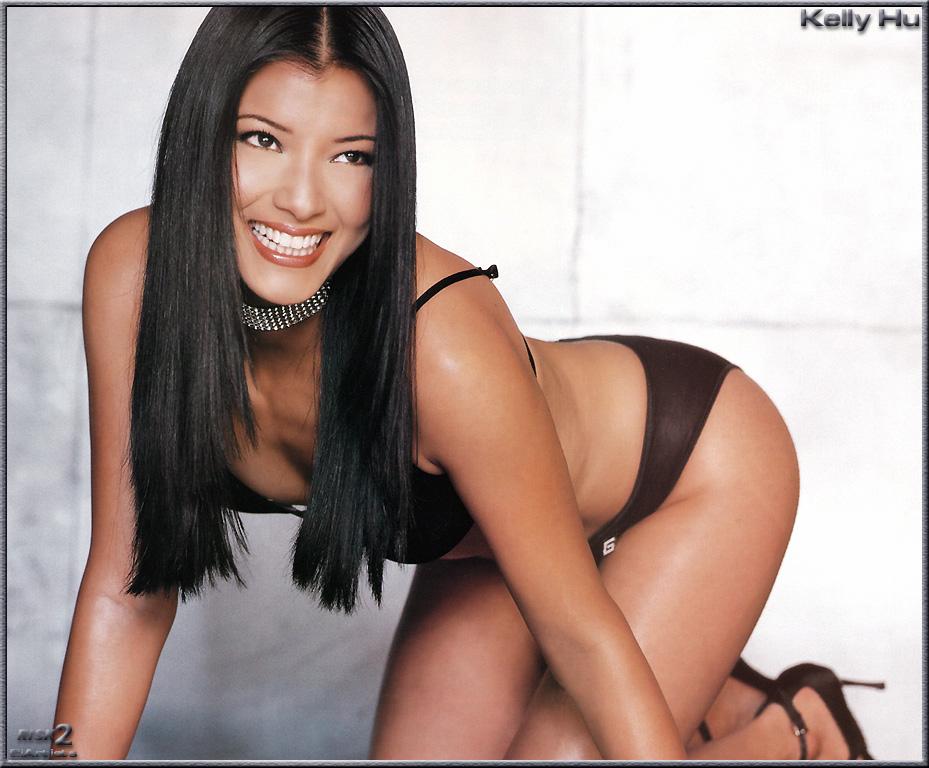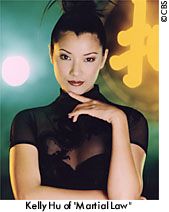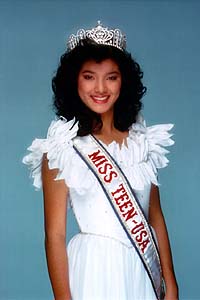 If you want more information, visit her website by click HERE, check out a brief review at the OREGON LIVE on the show or the possible movie based on the show that was quoted in the NEW YORK POST.
For something funny, check out the humor listed HERE. It's funny!
But, alas, Martial Law got CANCELLED in May 2000 - as stated by E Online News!
First Major Break
Kelly Hu landed a guest-starring role opposite Kirk Cameron on the hit '80s TV show Growing Pains.
Her Big Break
Although Kelly Hu has appeared in tons of movie and TV roles, The Scorpion King marks the first time she's starred as Cassandra (the leading lady opposite "The Rock") in a major Hollywood hit movie which the prequel to "The Mummy" and "The Mummy Returns."
Latest Information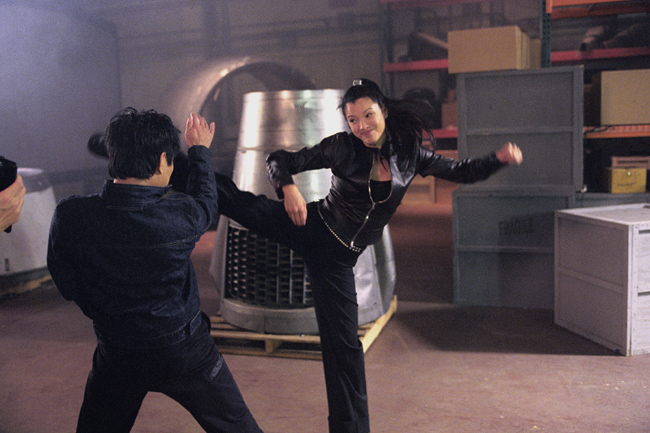 In 2003, she can be seen in Cradle 2: The Grave with Jet Li, DMX and others – along with X-Men 2, where she will star as Yuriko Oyama (aka Lady Deathstryke), opposite Hugh Jackman and Halle Berry.
Did You Know
In 1985, she was the first Asian American female to win the title of Miss Teen USA.
In 1993, she was crowned Miss Hawaii USA, going on to become a finalist in the Miss USA Pageant.
Her exposure in contests led to modeling assignments, working both in the U.S. and internationally on accounts such as Ivory Soap and Mary Kay Cosmetics.
In Italy, Kelly has become a celebrity as the Philadelphia Cream Cheese Girl, doing eleven commercials over a six-year span.
First Asian American actress to get on the cover of Maxim magazine in the US.
Black belt in Karate
With her boyfriend, opened a fast food restaurant in Beverly Hills called Basic Bites.
Guest star on the popular nighttime soap, Melrose Place.
Film Credits

The Scorpion King (2003)
Cradle 2: The Cradle (2003)
The Scorpion King (2002)
Martial Law (The movie - 1998)
Fakin' Da Funk (1997)
Strange Days (1995)
No Way Back w/Russell Crowe (1995)
Surf Ninjas (1993)
Harley Davidson and The Marlboro Man (1991)
The Doors / Role: Dorothy Manzarek (1991)
Any questions regarding the content, contact Asian American Artistry
site design by Asian American Artistry
Copyright © 1996-2006 - Asian American Artistry - All Rights Reserved.